Oklahoma City Land Surveying
Oklahoma City Land Surveying
is the local marketing website for EAS Resources, LLC. Our office is located in Bryant and we have done work in both cities ever since our founding. We want to continue to expand our services to the
Oklahoma City
, Oklahoma County, Oklahoma area. We want to help you with all of  your 
land surveying
needs. EAS Resources is owned by Christopher Morgan, President and Christopher Campbell, VP of Surveying and Geotechnical. The office is located at 4234 Boonville Rd, Suite 300
Bryan, TX 77802.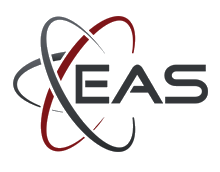 The firm's clientele typically consist of individuals, businesses, development professionals (residential and commercial), industries, and government entities.
Land Surveying
is the basis for all types of land development. EAS Resources' foundation in
surveying
 and real estate has allowed the company to grow into a leader in the Oklahoma, Louisiana, Mississipi, Oklahoma, and Kansas markets providing land surveying, land consulting, and land development services. Geotechnical engineering is also offered by the firm in most of our offices.
Land Surveying
Commercial Property Surveys
GPS Control Surveys
Large Acreage Surveys
Painting & Marking Boundary Lines
Subdivision Platting
Engineering Surveys
Topographic Surveys
High Definition Surveys – Laser Scanning
Route Surveying (Pipelines & Power Transmission Lines)
Flood Surveys, Elevation Certificates
Pipeline Surveying
Transmission Line Surveying
Residential Land Development Surveying
Mapping & Land Planning

Aerial Mapping Control Surveys
Section Corner Surveys
Global Position System (GPS) Surveying
Topographic Mapping
GIS Mapping
Aerial Mapping
LiDAR Mapping
Land Planning & Development
Construction Surveying/Construction Staking
Earthwork Grade Staking
Utility Line Staking
Road Alignment Staking
Bridge Staking
Foundation Staking
Building Corner Locations
Please call Oklahoma City Land Surveying TODAY at (979) 985-2525 to let us help with your land surveying needs or submit the Contact form on the right side of this page.